The worldwide leading designer of mobile phones, HTC has announced the launch of its third Android powered smartphone – HTC Hero, which the company claims as the first Android handset to ship with support for Adobe Flash Platform technology and also the first phone to incorporate HTC Sense, the new intuitive, customized UI built upon 3 basic principles: Make it Mine, Stay Close and Discover the Unexpected.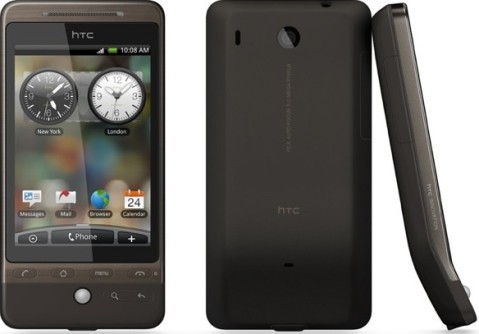 "Adobe Flash is an important core technology for people interacting and experiencing the Web, it is only natural to be offering it on the new HTC Hero first," said John Wang, chief marketing officer of HTC Corporation. "We look forward to continuing our close collaboration with Adobe and to bringing Flash Player 10 support to our phones in the future."
Impressive highlights of HTC Hero:
3.2-inch (320 x 480 HVGA resolution) TFT touchscreen display with anti-fingerprint screen coating for improved smudge resistance
Teflon coating to result in an improved, durable white surface
5 megapixel camera with auto focus
Built-in GPS antenna, digital compass and gravity-sensor
Bluetooth 2.0 with Enhanced Data Rate and A2DP
Wi-Fi IEEE 802.11 b/g, HTC ExtUSB and 3.5 mm audio jack connectivity
Expandable microSD card slot
Dedicated Search button provides users a more natural, contextual search experience
"HTC Hero introduces a more natural way for reaching out to the people and accessing your important information, not by following the status quo of today's phones, but by following how you communicate and live your life," said Peter Chou, CEO of HTC Corporation. "HTC Sense is a distinct experience created to make HTC phones more simple for people to use, leaving them saying, 'it just makes sense.'"
The new HTC Hero which measures 112 x 56.2 x 14.35 mm and weights in at 135 grams (with battery) will be available starting July 2009, but no words on its price yet.