Verizon Wireless has announced the exact availability and pricing details for the highly-anticipated HTC Thunderbolt Android 2.2-powered 4G LTE smartphone, which the mobile carrier claims as the first smartphone running on Verizon Wireless' high-speed 4G LTE network, featuring 4G LTE optimized applications including EA's Rock Band, Gameloft's Let's Golf, Bitbop and Tunewiki.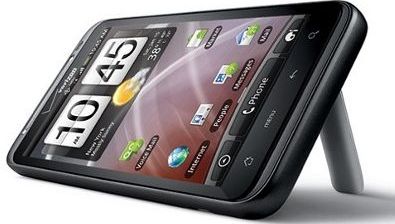 The ThunderBolt by HTC 4G LTE handset incorporates a 1 GHz Snapdragon processor, 4.3-inch capacitive WVGA touchscreen, 8-megapixel camera, 1.3-megapixel front-facing camera, newest version of HTC Sense, 8GB internal memory, built-in kickstand and Mobile hotspot capability.
HTC Thunderbolt 4G LTE smartphone that comes with a free 32GB microSD memory card will hit Verizon stores on March 17 for $249.99 on a new 2-year service agreement, and an unlimited 4G LTE data plan is priced at $29.99 per month.