According to chief executive of HTC, Peter Chou, the company is due to release an Android powered smartphone in China in June through China Mobile. The China Mobile is the world's biggest wireless provider which has about 500 million subscribes. With the HTC Magic in China, HTC hopes to double its sales to 1.6 million units.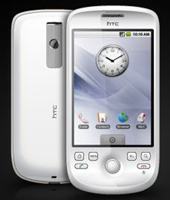 The phone will be a version of the HTC Magic which has recently launched in Europe as the second HTC Android-powered smartphone. Although the name of the Chinese version is not yet announced but is estimated to cost equivalent of $730 at China Mobile. The Chinese version of Magic may also offer to other state-owned providers in China such as China Telecom and China Unicom.
Highlights Of HTC Magic Specifications:
Processor: 528 MHz Qualcomm MSM7201a processor.
Display: 3.2-inch TFT-LCD flat touch-sensitive screen with HVGA resolution (320×480 pixels).
Camera: 3.2 megapixel camera with auto focus function.
Device Control: Trackball with enter buttons for quick and easy access.
GPS : Internal GPS antenna.
Mobile Application: Google suite of services like Mail, Search and Maps.
Expansion Slot: microSDHC memory.
Connectivity: Bluetooth 2.0 with EDR, Wi-Fi 802.11 b/g and HTC ExtUSB.