Hyundai Mobile UK has announced the availability of its new MB-910 wristwatch phone, which combines a bundle of impressive functionalities including Bluetooth headset, email client, video playback, music player and touchscreen control in a single device.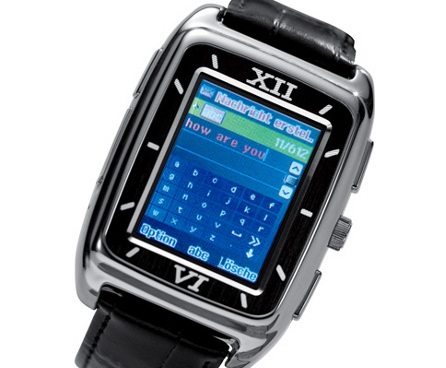 "The Hyundai Mobile brand is about the latest cutting edge technology at a price point which is accessible to the masses. Already a hit in Europe, we have high hopes for the MB-910's entry to the UK market," said Roland Prinz, Director for Hyundai Mobile UK. "We are delighted to confirm that we intend to make the MB-910 available in the UK and we will announce our specific plans shortly."
Features Of Hyundai MB-910 Watch Phone:
1.5-inch TFT touch-screen display (65.000 colours) with 132 x 176 pixels resolution
Bluetooth 2.0 / USB Data Cable connectivity
Talk Time: Up to 3 hours ; Standby Time: Up to 70 hours
Triband 900/1800/1900 MHz
WAP 2.0 web browsing
"The MB-910 is the perfect marriage between cool functionality and classic looks. At this year's Mobile World Congress it became something of a talking point and drew much attention to the Hyundai stand," said Graham Jelfs, head of marketing and communications for Hyundai Mobile UK. "For gadget lovers and mobile phone aficionados alike the MB-910 has the potential to become the ultimate, must-have accessory."
The new Hyundai MB-910 mobile phone watch that measures 58 x 44 x 16 mm and weighs just 58g is expected to hit UK market by late-2nd quarter 2009 for about £200.