The innovative design and development company, iGi (i-Got-it) has launched its new compact, plug-and-play accessory, named as i-Got-Control (IRB1), which is designed to transform Apple's iPhone (OS 3.0 or higher), iPod touch or iPad into an universal learning remote that enables users to manage virtually all infrared devices including TV, stereo system, Cable Box and any other IR electronics, thanks to its built-in worldwide database of over 40,000 IR codes for infrared consumer electronic devices.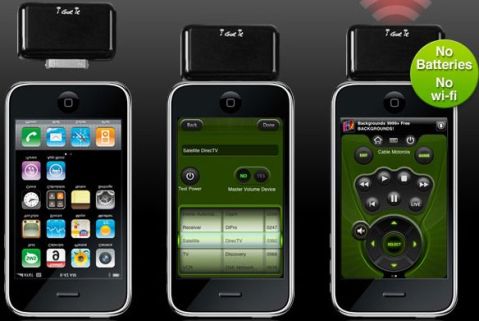 With i-Got-Control and its associated iTunes application, users can Connect, Select and Control their A/V components anytime, anywhere, without the need of Wi-Fi, wire and battery.
"i-Got-Control empowers users to operate A/V devices, as well as many other pieces of IR equipment, including lighting and HVAC systems, no matter where they are," commented Doug Schwartz, president for i-Got-it.com. "It also features an extensive built-in IR library, which means that — unlike most remote controls and other similar products in the marketplace — i-Got-Control does not require 'learning,' making it simple and easy to set up and use."
i-Got-Control universal remote accessory that offers pre-defined, user-friendly interface is now available for around $70.