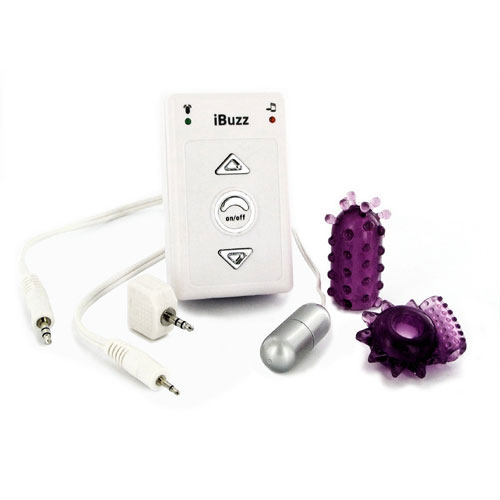 LoveHoney is selling iBuzz, a ultimate sex toy that will vibrates according to music played by iPod when connected to it. When the volume is pumped up, the vibrations get faster as the music gets louder.

From the description of LoveHoney iBuzz:
"A super-fun sex toy that plugs into your iPod! The music-activated vibrating bullet stimulates you in time with your favourite music. And you can listen to your songs while you're enjoying the vibrations…
Use the his-and-hers attachments to add extra excitement. Turn him into a vibrator with the stretchy ring and use the soft sleeve for sensitive stimulation.
No music player? You can still use the iBuzz for orgasmic fun. Just turn on and enjoy the 7 amazing vibration patterns – press the arrow buttons until you find the one that suits your mood. "
iBuzz comes with all the wires you need to use any MP3 player or music source. And it plugs into any music player (of course, including iPod) to let you enjoy your music like never before!