The leading provider of power management solutions, iGo, Inc. has announced that its new iGo Netbook Charger which able to work worldwide without the need of a voltage converter will hit Verizon Wireless stores nationwide in the coming weeks, utilizing iGo's patented tip technology to power both netbooks and mobile devices with just one charger while at home, in car or in plane, seems perfect for travelers who always travel abroad.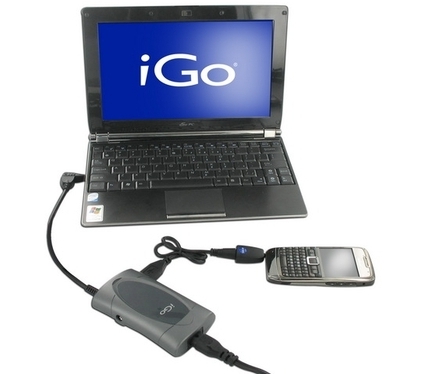 "Verizon Wireless is a driving force in the growth of netbooks and we are pleased to work with them to address the emerging power needs of their netbook customers," said Michael D. Heil, Chief Executive Officer at iGo. "Like netbooks, our new chargers are lightweight, making them ultra-portable and convenient for netbook users to bring along with them wherever they go. They are the perfect solution for helping netbook users continue emailing and browsing the Web whether they are staying local or traveling internationally."
The new iGo Netbook Charger that includes an USB cable to provide easy charging for other mobile devices including cellphones, digital music players, Bluetooth headsets, digital cameras and gaming devices will be available soon for around $70.