iHome now brings you the iHC5 alarm clock which can connect wirelessly with any digital device that facilitated with Bluetooth technology to stream an audio file to your bedroom!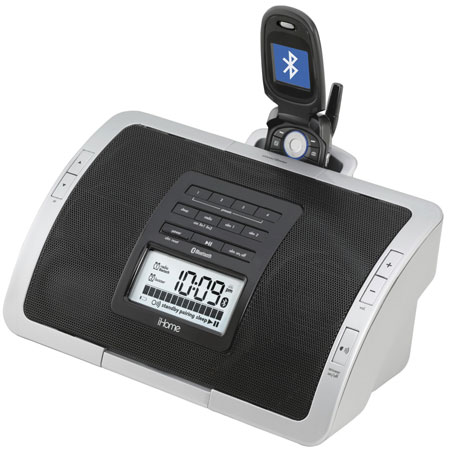 This unique alarm clock from iHome features dual alarms, a remote control and a keypad for users to make speakerphone calls. Users can connect their cell phone or PC within 30 feet from the clock via Bluetooth technology to play the songs that stored in the cellphone or computer. For Non-Bluetooth cellphone, users can connect their phones to this device using the enclosed cord and it can performance the same functions as well. Users can also set their audio file or even internet radio station to be their alarm sounds to alert them.
This new product costs around $149 and it is set to go on sale in September.