Many users may agree that watching movies and video clips on either Apple iPod or Microsoft Zune might not be an impressive and fantasy experience because both displays are too small to make that much of a visual impact.
The visual impact now can be improved if the users are paired with the ZuneVG Video Glasses offered by 22Moo. The ZuneVG Video Glasses effect makes you feel like watching on a giant 35-inch flat screen from just two metres away.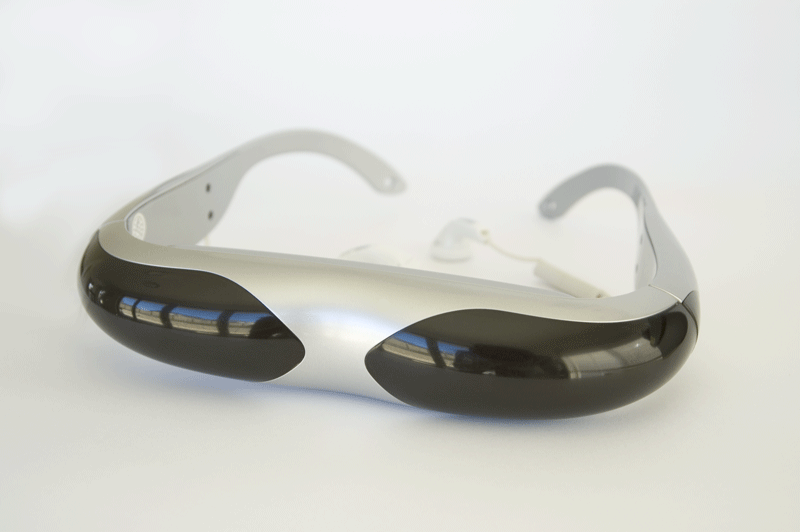 The ZuneVG is capable of automatically switching between PAL and NTSC and it's paired with a built-in stereo headphones. It is compatible with any device that comes with an audio-visual output.
Get one Zunevg Video Glasses for yourself at US$250 per pair today!
There is also Eye-Theatre Personal Multimedia Viewer that has the same functionality.