You never had to lift a finger to help in the kitchen because your mum did everything for you. But this proves to be a problem when your girl friend insists on home cooked food prepared by you in a do-or-die moment. Calling mum for instructions over the phone might not get the work done. The famous producer and supplier of cookers, Belling, has come up with a solution for hopeless and hapless cooks by introducing a new digital cookbook which can give instant and interactive cooking guidance.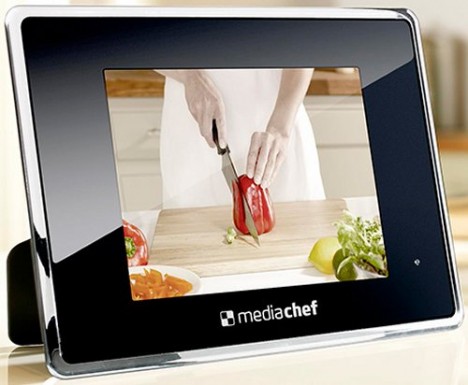 The new MediaChef digital cookbook from Belling is preloaded with 48 cooking instructional videos from top chef, Brian Turner. The chef will demonstrate and guide users step by step on his secret recipes via an 8-inch screen on how to prepare some mouth-watering and delectable dishes. The interactive Media Chef digital cookbook features a compact remote control for users to conveniently play, pause and rewind the demonstrations.
Users can turn this lovely cookery book into a digital photo frame, calendar or even an MP3 music player when it is not in use as a cooking guide. For about £170 (US$271), the Belling's MediaChef digital cookbook provides a handy cooking guide when you urgently need one or simply use it to brush up on your cooking skills.