Typically, netbook screen is much smaller than conventional notebook as a way to differentiate between both products to reduce cannibalization but with the increase demand of much larger screen size with higher resolution request from consumers, Acer has recently added two new netbook series with larger screen size under its Eee PC family. Named as Eee PC 1201N and 1201HA, they are both featured with 12-inch widescreen LCD panel with 1366 X 768 pixels resolution to bring the gap closer to entry level notebook for greater visual experience while browsing web as well as operating office applications.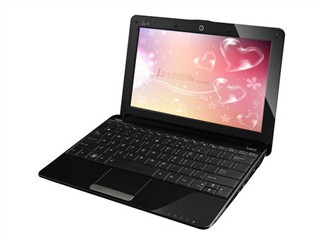 Although both are designed with similar outlook physically, they are some differences internally. In terms of processor and chipset pairing, 1201N is being powered by much more powerful Intel Atom N330 dual core processor running at 1.6GHz coupled with Nvidia's ION GeForce 9400M chipset. On the other hand, 1201HA is featured with first generation Intel Atom Z520 (also at 1.6GHz) with its relatively older US15W GMA500 graphics chipset. Apparently, the first one seems to be more powerful especially when running in parallel processing with discrete graphics solution from Nvidia that makes it ideal for graphics intensive applications. Other than these, both are having quite similar hardware specifications such as VGA, USB 2.0 host ports, SDIO interfaces, 802.11b/g/n WiFi, Bluetooth module, webcam and some audio ports except that 1201N series has been enhanced with HDMI, a much larger capacity of 3GB DDR2 memory and 320GB hard disk drive as compared to 1201HA at 2GB and 250GB respectively.
No pricing and availability yet, both the machines are weighted around 3.1 pounds and will be available in blue, black and red colors for consumers' selections in short future.