Netbook is famous for its ultra small form factor and light weight that allows users to carry around for web browsing activity. Some of the common feature requirements include wireless network capability, highly power efficient processor and chipset and lower BOM (Bill of Material) cost. However, when comes to graphics performance, it may not as good as those gaming machines or even some home based multimedia systems. In view of current popular demand of full HD (High Definition) decode capability, NVIDIA has initiated a new platform that plans to bring excellent High Definition graphics to mobile users. Named as Ion, it is featured with its own famous 9400M chipset coupled with Hyper-threaded Intel Atom N270 processor.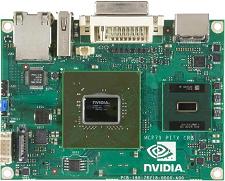 Obviously, Intel 945GSE chipset, which has been used extensively in current Intel netbook platform may not able to satisfy current consumers' high requirements. And now with Intel ultra small form factor, high performance per watt processor combined with intensive graphics processing NVIDIA chipset, it will able to deliver an impressive performance boost suitable for graphics centric applications, extending the capability of existing mobile platform beyond netbook market. The new platform is claimed to be able to deliver 5 times much faster graphics processing and up to 10 times in terms of video hardware decode capability as compared to Intel current 945GSE chipset.
The Ion platform is expected to be available by second half of 2009. However, no pricing information as of now but hopefully it will able to maintain low BOM cost as well as low power consumption as what being expected in nettop or netbook market while able to offer excellent graphics solutions.