In less than a year after the product launching, Intel Inc has decided to phase out the Z-P230 SSD (Solid State Device) that was originally targeted for low end market. The PATA based SSD series has been sold since June last year ranging from 4GB to 16GB at a price of less than $45 suitable for both netbook and nettop usage due to its smaller form factor and reliability.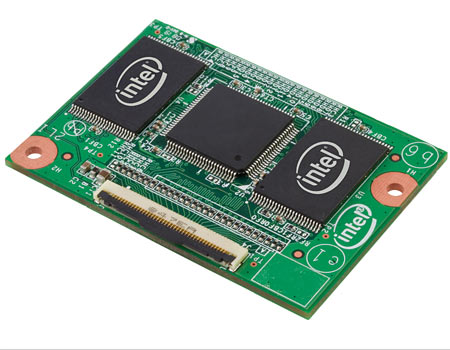 Basically there are three series of 4GB, 8GB and 16GB retailing at a price of $15, $25 and $45 respectively. Seems that the giant chipmaker is trying to focus on its mainstream SSD with higher memory capacity as well as profit margin targeted for enterprise use by depleting these series that are more price sensitive for consumer market.
Intel already issued the PCN (Product Change Notice) to its customers notifying that the last order will be ended by May 4th 2009 with the final shipment to customers happen on the following month.