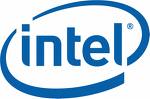 After one year of Initial Featured leak on Intel Moorestown, now the actual prototype has just been showcased during the recent IDF (Intel Developer Forum) event held in Taipei. As expected and promised, Intel has able to make the initial product working targeted before the official launch in mid of next year.

Moorestown is a successor of existing Intel Atom targeted for MID (Mobile Internet Device) and UMPC (Ultra Mobile PC) market. It has been re-architectured by integrating all graphics, memory controller, video decode and encode capability into its core, thus reducing the overall footprint and TDP (Thermal Design Power) for better performance per watt. If you recall, it is featured with Lincroft processor fabricated using 45-nanometer process technology that is able to consume 10 times lesser in power, bringing the battery life time much longer than competitors' products and even existing Intel Atom processor. According to Intel spokesperson, Moorestown based mobile devices will be able to run for whole full day (24-hours) without the need to recharge the battery capacity. Further coupled with Langwell I/O Hub, it offers a full rich expansion peripherals connectivity on wireless technology such as WiMAX, 3G, Mobile TV and Wi-Fi for seamless internet connectivity everywhere.
With the current high demand of Intel Atom processors, we should expect the same momentum to be continued when the actual product is going to be released to consumer market by mid of next year.