Previously we mentioned about Zotac's IonITX, a mini-ITX based Intel Atom pairing with NVIDIA Ion solution targeted for nettop market, now seems that the platform has been integrated by ZaReason, a US based system solution provider into an actual end product for commercial market. Named as Ion Breeze 3770, it is claimed to be the first Linux nettop powered with Intel famous Atom 230 and Nvidia's Ion chipset suitable for graphics intensive applications.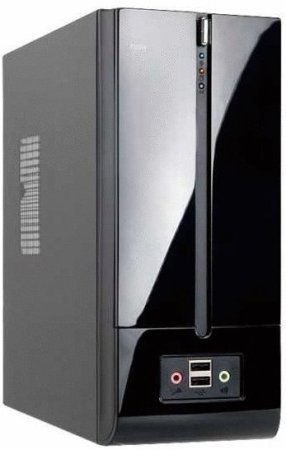 Initial testing results from system integrator confirmed that the Nvidia's Ion solution is much more powerful than Intel 945GSE solutions in terms of HD (High Definition) graphics decode capability. Tests were conducted with media playback comparing to Jetway NC92 platform with the most similarity in terms of Operating System, hardware configuration except the chipset solution. As expected, the machine can handle well even for 1080p HD H.264 format. Surprisingly, consumers will have few display options with either VGA, DVI, HDMI and DisplayPort suitable for different LCD panel types.
The Breeze 3770 is already available at $400, which appear to be slightly more expensive as compared to conventional Intel's nettop utilizing its relatively older 945GSE and ICH7M solutions. Nevertheless, if you need more powerful multimedia capability in nettop, this could be a good alternative for your digital home.