Baseball-capped scatters on the bus may not be able to tell, but music from a mobile's speaker sounds like a bee trapped in an envelope. Stream it to the iSymphony V1Blue via Bluetooth, however, and you'll have sound bassier than a fat man trapped inside a bass drum.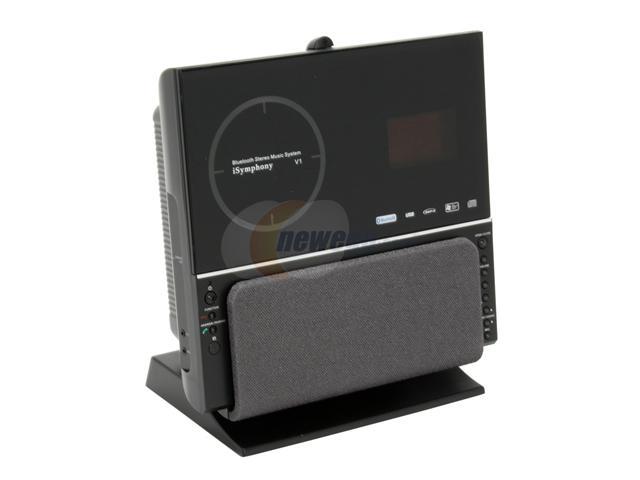 The wall mountable iSymphony V1 Blue is quite slim but it manages to pack in a lot of punch feature-wise. This musical tool comes with a standard CD player, clock radio, a wireless iPod dock and Memory stick card slots. The most exciting feature of this gadget is its Bluetooth connectivity. Users can stream their favourite music via this device; if someone phones is ringing, the ringing tone The V1Blue will alternate between Mobile phone and music with an incoming call notification. As for shear noise power, the stereo system has got a decent 45 watts.
The iSymphony V1-BLUE Bluetooth Stereo System retails for $299.