Itami's FiTrainer is a virtual personal fitness coach that tells you exactly how to exercise to achieve maximum results.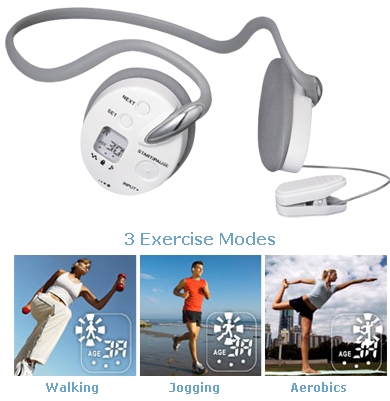 It uses unique and patented earlobe heart-sensor. With the Fitrainer proprietary algorithms, your ideal training heart rate can be determined. It is based on the concept that when one exercises too hard or too slow, the heart is either under-working or over-working.
Using voice commands, music and rhythm changes, the FiTrainer responds to your heart rate and will regulate it to the most efficient level.
The FiTrainer is easy to use. It is packed with revolutionary technology. What you need to do is to enter your age into the device and the FiTrainer will guide you through your customized walking, jogging or running workout routine with its programmed narration, rhythmic beat and music.
To make your exercise more entertaining, you can also connect your MP3 player to the Fitrainer and exercise with your favorite MP3 music files.
In average, the Fitrainer will increase your workout's effectiveness by 20%.