The provider of high value-added electronic and digital products that fulfill and exceed consumer's needs and expectations, i.Tech Dynamic Limited has announced its new and stylish i.VoicePRO Bluetooth headset, which the company claims as the world's first dual microphone headset using latest Bluetooth Version 2.1 Class 2+EDR (enhanced data rate), aiming to deliver the best in class audio performance.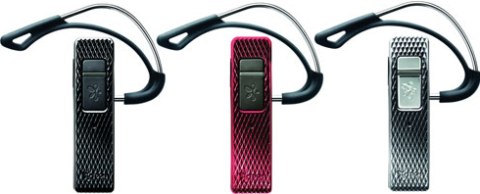 Utilizing two microphones, i.VoicePRO Bluetooth headset was specifically designed and tuned for voice pickup applications to provide clear voice quality. This headset can enable the pickup of near-field signal but excludes the pickup of undesired far-field noises, thanks to microphone array technology. In simply words, signals from far-field (noise) are ignored while the desired signal remains clean and clear. Therefore, users of i.VoicePRO have no need to speak louder and can keep talking elegantly all the time.
Unique Features Of i.Tech's i.VoicePRO:
Dual microphone technology
Noise Elimination and Voice Separation Technology
Wind Resistant, speech insensitive to wind, providing high voice intelligibility
Latest Bluetooth v2.1 Profile
Automatic volume control to accommodate the ambient noise level
Multipoint technology for connecting 2 phones at the same time
"i.VoicePRO headset is built with the most updated Bluetooth technology, with the most innovative dual microphone to filter noise and provide exceptional audio beauty to users. We believe that the new headset will be well received by end users," said Mr Stephen Ngan, Deputy Managing Director of i.Tech Dynamic Limited. "The headset will also help us sustain the leading position in the market. Granted by GfK Marketing Services Ltd, we are the top selling brand in 2007 for Hong Kong and ranks as one of top three players in other countries, such as Singapore, Malaysia and Taiwan for months. The i.VoicePRO launch is the momentum to us that will enable i.Tech maintain as leading market player in the region."
The new i.Tech i.VoicePRO Bluetooth headset which measures 63.2mm(L) x 16.7mm(W) x 9.9mm(H) and weights just 12g can support up to 5 hours talk time or up to 100 hours standby time. Pricing and availability have yet to be announced.