The global leading provider of innovative headset solutions, GN Netcom has launched its new Jabra GO 6430 Bluetooth wireless headset, which provides a full-featured Bluetooth solution that unites mobile phones and computer based VoIP, incorporating plug and play for easy set up with Office Communicator 2007 R2.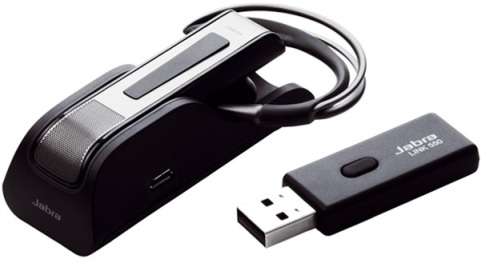 "GN Netcom is a key partner for Microsoft in the unified communications space," said Moz Hussain, director of the unified communications group for Microsoft Corp. "Microsoft is dedicated to supporting innovative headsets like the Jabra GO 6430, which increases corporate productivity by letting users stay connected beyond their desktops in a variety of mobile office environments."
Key Features Of Jabra GO 6430:
Dual microphone Noise Blackout technology with advanced Digital Signal Processing to eliminate background noise
Multiuse connectivity allows workers to manage calls seamlessly from both computer and mobile phones
Jabra SafeTone technology gives auditory protection shielding users' hearing by cutting off sound spikes and sudden loud noises
Jabra LINK 350 USB Bluetooth adapter delivers wideband audio (150 Hz – 6,800 Hz) and a wireless range of 300 feet
Remote call control allows users to adjust volume, plus answer, end and mute calls directly from the headset
Intelligent sleep-mode conserves power while the headset is no active
Superior comfort with 3 wearing styles – earhook, headband and neckband
Included handy travel charger to charge the headset
Talk time: up to 6 hours ; Standby time: up to 100 hours
"The Jabra GO 6430 is a prime example of how hands-free and unified communications solutions are expanding away from the desktop office phone," said Mogens Elsberg, CEO of GN Netcom. "We are essentially increasing productivity for the mobile-centric user, whether a road warrior, a telecommuter, or an office worker who does not want to be bound to a desk and thus lowering cost of ownership by providing one headset for multiple environments."
Jabra GO 6430 Bluetooth office headset that weights just 15 grams is now available through GN Netcom's global network of authorized distributors and resellers for around $180.