The leading designer and provider of innovative tripods, Joby has announced the launch of its new Gorillamobile for iPhone 4, which the company promises to take advantage of the advanced media features of highly-popular iPhone 4 such as front-facing camera, flash, HD video capture and retina display, combining the reliable protection of a durable, always-on bumper case with the hands-free stability of a JOBY Gorilla tripod.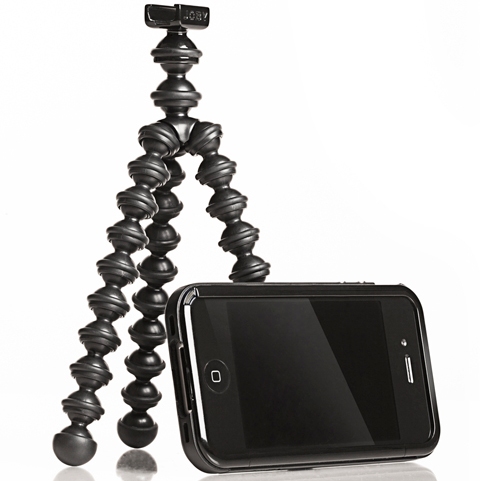 Gorillamobile for iPhone 4 flexible tripod is honored with International CES Innovations 2011 Design and Engineering Award (Wireless Handsets Accessories category).
"After months of research, we recognized the opportunity to enhance the experience of using Apple's line of products, particularly for media consumption, image capture and comfort over extended use," said Forrest Baringer-Jones, CEO of JOBY. "We were inspired to develop a family of products that fully unleashes the creative power of Apple's mobile devices using next generation materials and thoughtful design. The Gorillamobile for iPhone 4 is the first in this family but will be joined by two other revolutionary mobile accessories at CES. "
Gorillamobile tripod for iPhone 4 is now available for around $40.