The leading company in delivering smart made simple computing accessories for mobile consumer, Kensington Computer Products Group has announced the launch of its new revolutionary SlimBlade Trackball for Mac and PC (compatible with Mac OS 10.5X, Windows Vista and Windows XP), which navigates and manipulates digital content through the ball itself, aiming to offer today's digital savvy users a whole new level of control, ease and comfort.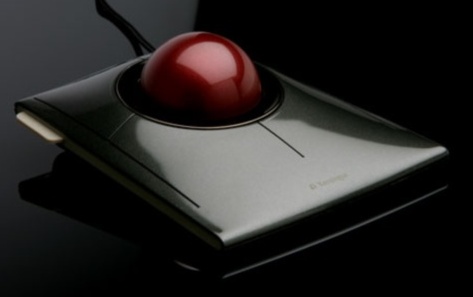 "Our Kensington SlimBlade Trackball is a true standout that should become a 'must have' for today's digital lifestyle-savvy consumers," said Juan Rodriguez, Senior Global Product Manager, Kensington. "We have been known for our trackball leadership for 25 years, so it is only natural that we would be the ones to accomplish this breakthrough user interface, where 'now, the ball does it all'. And it fits perfectly into our award-winning smart made simple SlimBlade Collection. This product is going to set a new standard for the computer/user relationship from the moment it comes to market."
Key Features Of New Kensington SlimBlade Trackball:
Multi-function ball lets you easily navigate through your music, pictures and documents using media or document view mode
Keep an eye on which application you are in and which function is being performed with the heads-up display on your monitor
Keeping users comfortably for hours on end thanks to its low-profile shape
The sleek stationary design saves your desk space
Gain fingertip access to image and media controls
Control cursor and scrolling; volume, play/pause, stop, and next; zoom in/out, and pan, all with the ball
According to Kensington, "With all functionality now integrated into the ball, users can control all the many interface functions that support navigation, media control adjustments, document and photo browsing with the rotation of the ball. And the low profile stationary design with its ruby red ball sitting atop a sleek gunmetal gray base is visually striking, takes up minimal desk space, and enables a relaxed and comfortable user experience, without the need of a wrist pad."
The new Kensington SlimBlade Trackball is now available for pre-order at Amazon.com and Kensington.com, and will be ship later this month for about $130.