The well-known flash memory giant, Kingston has announced the launch of its new, first-ever 32GB microSDHC Class 4 memory card to meet vastly increased demand for mobile storage, which able to store nearly 29,000 photos, more than 6,000 songs or over 2,000 minutes of video, ideal for content-rich smartphone use.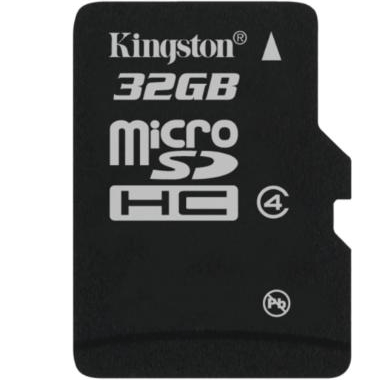 "The need for additional portable storage has grown as the mobile phone has transitioned from a simple voice device to a powerful multifunctional tool which is used to email, listen to music, take photos and watch movies," commented Mike Kuppinger, Flash card product manager for Kingston. "Mobile phones are about more than just staying in touch as we also use them to take pictures at our kids' sporting events, shoot videos on vacation and post to social media sites. An extra 32GB of expandable memory takes these capabilities even further."
The new ultra-large Kingston 32GB microSDHC Class 4 card is scheduled to hit the market on October 11 for a MSRP of $153, or you can add $2 more (MSRP: $155) to grab the 32GB microSDHC memory card with SD adapter.