One of the market leaders for memory storage products, Kingston Digital has launched its new USB 3.0 flash drives, named as Kingston DataTraveler Ultimate 3.0, which features up to 80MB per second of read speeds and up to 60MB/s of write speeds, ideal for Generation-Y who seeking for a faster way to transfer or backup their multimedia file like music, movie and photo.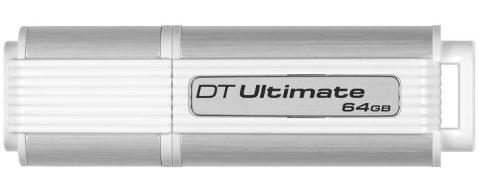 "USB 3.0 is the next major milestone in Flash memory for USB products and Kingston wants to have a solution in the marketplace for early adopters," commented Andrew Ewing, USB business manager for Kingston. "The DataTraveler Ultimate 3.0 is our first USB 3.0 Flash drive offering and is designed for enthusiasts who like to embrace new technology before it goes mainstream."
The new Kingston DataTraveler Ultimate 3.0 USB Flash drives are offered in 3 variants of storage capacity – 16GB, 32GB, 64GB, pricing at around $89, $139 and $269, respectively.