The world's leading maker of computer peripherals for Windows, Apple and Linux users, LaCie has launched its new LaCie Rikiki external hard drive, which the company claims as the most compact 2.5-inch mobile hard drive on the market today, measuring just a mere 110 cubic centimeter, encased in brushed aluminum casing for sturdy data protection.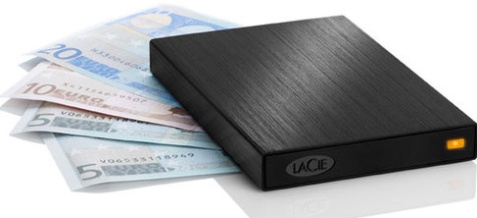 "We are part of a generation that wants more from our electronics, but in the smallest form factor possible, and with a competitive price," commented Anne-Sophie Marchand, Consumer Product Manager. "With the LaCie Rikiki, we have done just that by fitting high-performance and high-capacity in the palm of your hand, for under $100."
Key Features Of LaCie Rikiki:
Included USB Boost software for enhanced speeds up to 33% (Windows only)
Simplified software suite for quick setup and easy-to-use backup management
Versatile USB 2.0 interface supports up to 480Mbits/s
Plug & play on Mac and PC
Dimensions: 109.7 x 75 x 13.4 mm; Weight: 158 grams
The new ultra compact, high capacity LaCie Rikiki portable hard drive that available in 3 variants of memory capacity – 250GB, 500GB and 640GB, are priced at $74.99, $109.99 and $149.99, respectively.