External hard drives manufacturer, LaCie, now bring you another tough, stylish and speedy version of stackable mobile hard drive named LaCie Rugged. LaCie is a US based company which specializes in hard drives, RAID arrays, optical drives, and computer monitors. It is also one of the first hard drive vendors that offers mobile storage products.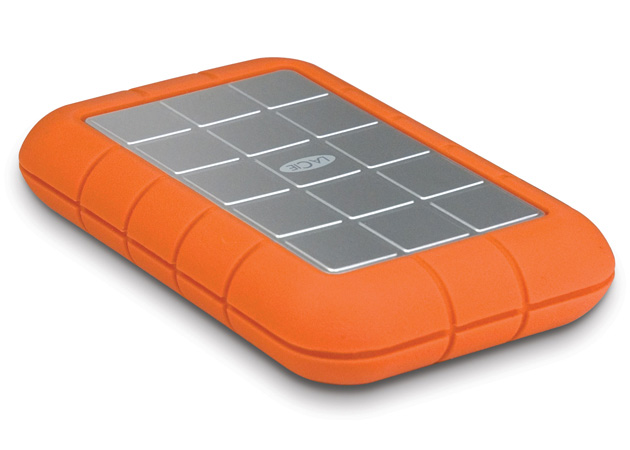 The emergence of LaCie Rugged is a creative solution to safeguard your data against everyday bumps, bruises and hard knocks during traveling. The hard drive is mounted on four independent suspensions on the inside while a scratch resistant aluminum shell and shock-resistant rubber bumper protect the hard drive on the outside. This LaCie Rugged product is strong and durable; if dropped from the table while in non-operating mode, it will not be damaged.
Comes in two versions – a triple interface (Firewire 800, 400 and USB2.0) and a single USB2.0 interface that has three hard disk capacity options (80GN, 100GN and 120GB), LaCie Rugged priced from US$170. Users have the option of choosing from four different coloured bumpers: green grey, blue grey, orange and black. Each bumper is priced at US$16.99.
Read more from the LaCie's press release.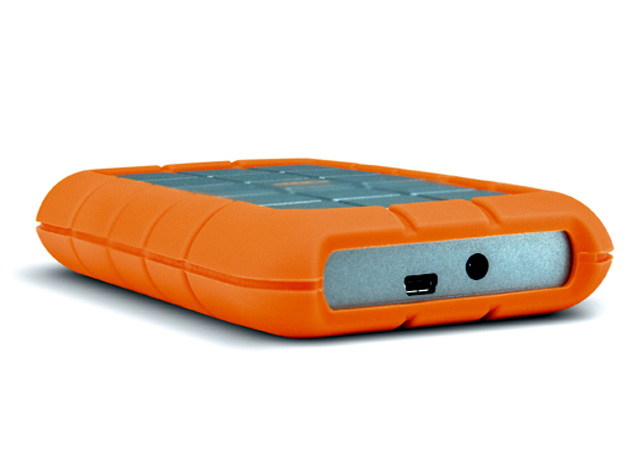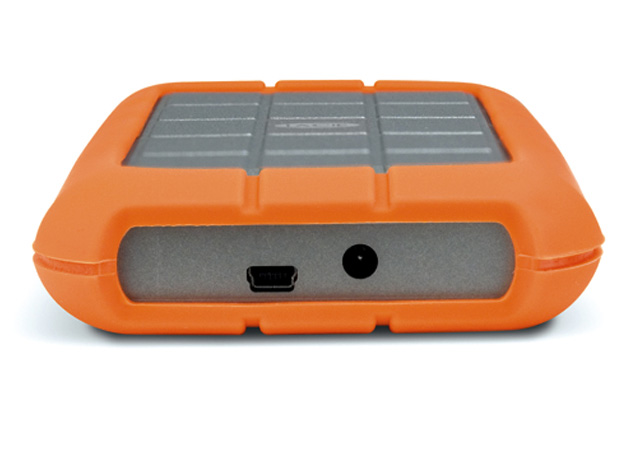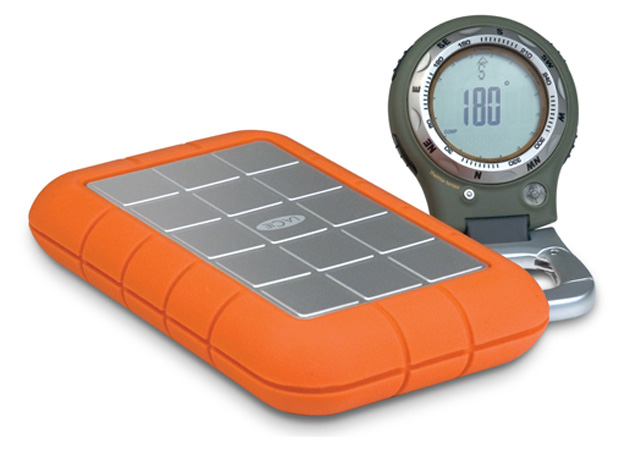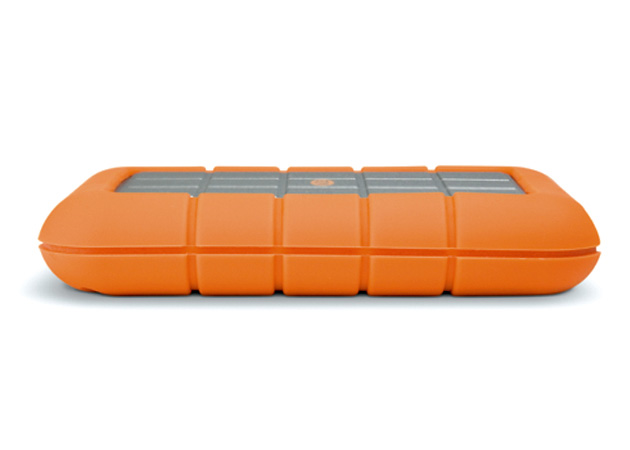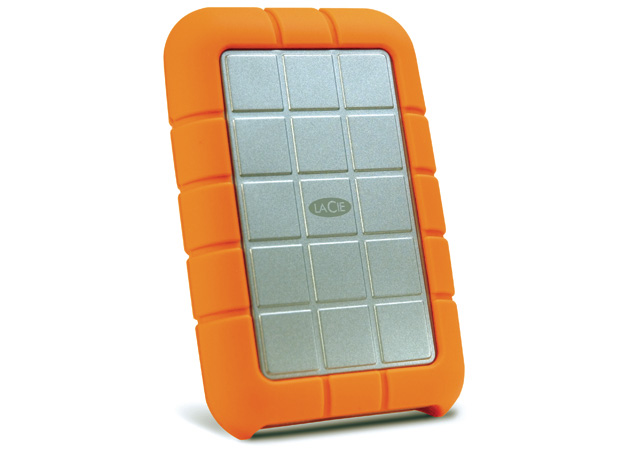 LaCie Rugged Hard Drive Test: