The leading third-party interactive entertainment accessory provider, Mad Catz has announced the launch of its next generation of AirDrives stereo earphone designed specifically for use with the popular Apple iPhone, featuring an outer-ear design powered by InAir Technology, which also applied on the original AirDrives headphones.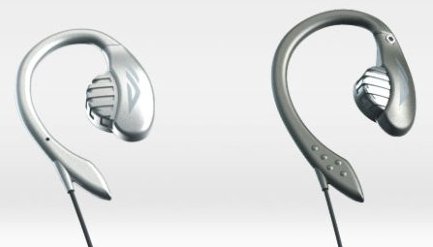 "In the six months since its release, Apple's iPhone is indisputably one of the most sought after consumer products worldwide and Mad Catz believes its innovative AirDrives headphones enhance the utility of this leading-edge platform. Combining voice capability with AirDrives' existing technology allows users the seamless integration of music selections, conversations and their surroundings," commented by Darren Richardson, President and Chief Executive Officer of Mad Catz.
"While we initially created AirDrives for iPhone as a way to provide users a seamless integration of music and mobile capabilities, we are seeing an even greater need for them as several states currently restrict or will be restricting cell phone use while driving in the coming months," said Ken Wright, creator and designer of AirDrives.
The latest AirDrives iPhone headset that comes equipped with a high performance microphone serving as a send/end button for answering and terminating calls is available for about $100. In conjunction with this new 'AirDrives for iPhone' offering, the company will move the pricing of its existing AirDrives and AirDrives for Kids headsets to $79.99 and $49.99, respectively.