The famous manufacturer of LCD TV, Samsung has announced its latest Full High Definition (HD) LCD TV, named as IDTV (Integrated Digital Television) F8. This new HDTV has comes equipped with an 100Hz Motion Plus technology which able to eliminate blurring and offers smoother motion in fast-paced on-screen movements, aiming to deliver the ultimate viewing experience for movie lovers and sports fans.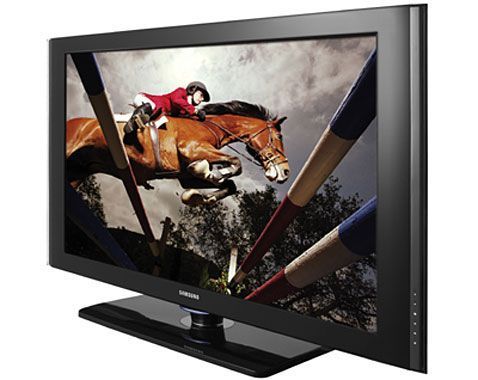 Besides, the IDTV F8 which features dynamic contrast ratio of 25,000:1 and an ultra-fast 6ms response time will sport a built-in MPEG4 AVC (H.264) tuner and DVB-Terrestrial TV tuner, allowing its users to easily access digital as well as High Definition terrestrial broadcasts right out of the box.
"The Samsung IDTV F8 is clearly the industry's best LCD TV with its unrivalled technology, design and connectivity. Samsung has outgrown the market in the first half of this year with 112 per cent growth by market value compared to the same period last year. We are confident that the launch of our flagship LCD TV series will consolidate our position as the number one LCD TV brand in Singapore," said Mr. Ki-Heung Yoon, Managing Director, Electronics Business Division, Samsung Asia Pte Ltd.
"We believe that the IDTV F8's launch will further consumers' interest in the wide variety of HD choices, which will be enhanced with the launch of MediaCorp's launch of their free-to-air HD 5 channel. Samsung will remain committed to enhancing consumers' lifestyles with our leading edge technology and design innovation," said Ms. Irene Ng, Director of Strategic Marketing, Electronics Business Division, Samsung Asia Pte Ltd.
The new Full HD Samsung IDTV F8 LCD TV that available in 40, 46 and 52 inch models will go on sale from end October with price tags of $5,699, $7,399, $10,399, respectively.