The worldwide leader in software, services and solutions, Microsoft has added two new mice to its line of award-winning input devices with the latest Wireless Laser Mouse 6000 (right) and 7000, packing with high-end technology features in sleek designs to deliver supreme performance and comfort, aiming to enhance your computing experience.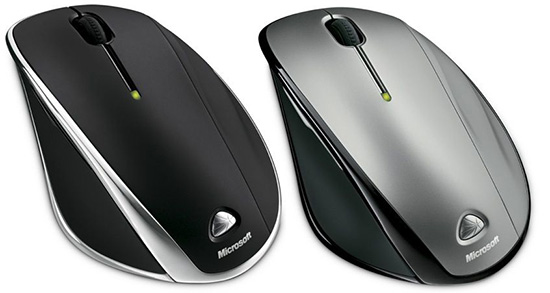 Both Wireless Laser Mouse feature the same 1,000 dpi (dot-per-inch) sensitivity, one button access to Flip 3D and 2.4 GHz wireless technology, which is good for a 30 foot range.
"Our research shows that consumers are more mobile than ever when it comes to using their computers," said Sean Butterworth, product marketing manager at Microsoft. "With the Wireless Laser Mouse 6000, they can easily take their notebook computer and mouse with them, from the desk to the kitchen or to their local coffee shop, without having to compromise on size and comfort."
The new Microsoft Wireless Laser Mouse 7000 and Wireless Laser Mouse 6000 will be available in coming March for about $70 and $50, respectively.