Lenovo set to join e-book reader competitive market by launching its latest Tianji iBook EB-605. Lenovo Tianji iBook EB-605 uses Samsung ARM 400MHz processor and features 6 inch screen with electronic ink display. The e-book measures 178mm x 128.4mm x 9.9mm.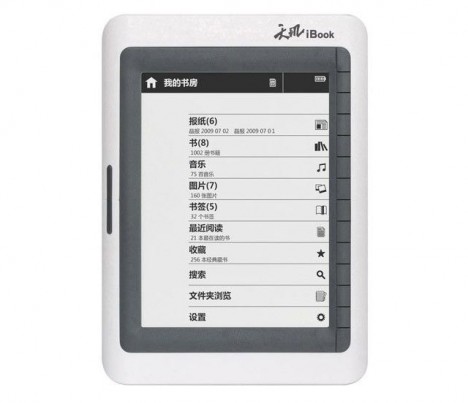 The e-book reader is compatible to a number of e-book formats such as DF, CHM, EPUB, TXT, HTM, HTML, RTF, PDB, DJVU, MOBI, and PRC ebooks. Looking at the SIM Card icon of the picture, it is even expected to have the 3G and Bluetooth connectivity capabilities.
Expected to be sold at the price of $293, Lenovo Tianji iBook EB-605 portable e-book reader could be a hit and set to target all the segment of the market.
Summary:
Powered by Samsung ARM 400MHz processor
6 inch display screen
Electronic ink display
Supports  DF, CHM, EPUB, TXT, HTM, HTML, RTF, PDB, DJVU, MOBI, and PRC ebook formats
3G and Bluetooth connectivity
Dimensions: 178mm x 128.4mm x 9.9mm
Price: $293