The world's leading provider of memory products for digital media, Lexar Media has launched its next generation of Crucial solid state drive products – Crucial M225, which the company claims as the fastest, highest capacity Crucial SSDs to date, supporting up to 250MB/s read speed and up to 200MB/s write speed.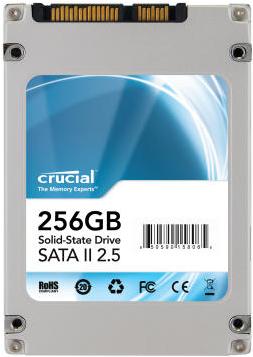 Crucial M225 SSD models feature an industry standard 2.5-inch form factor, SATA 2.0 (3Gb/s) interface and MLC NAND flash components, enhancing operating system boot and application load times aimed for optimal system performance.
"By upgrading their system with a solid-state drive, mobile computer users will enjoy a faster, more rugged system with storage built for mobility," said Robert Wheadon, senior worldwide product marketing manager at Lexar Media. "The fact that SSDs don't have any moving parts makes Crucial solid-state drives quieter, cooler, and more durable than traditional hard drives."
The new Crucial M225 SSDs that compatible with Crucial SK01 External Drive Storage kit are now available in capacities of 64GB, 128GB and 256GB, costing for $169.99/£104.99/€120.99, $329.99/£201.99/€143.99 and $599.99/£367.99/€424.99, respectively.