LG Electronics and Netflix have introduced the first broadband-enabled HDTVs with Netflix streaming software embedded directly in the television, without the need of an external device, aiming to give consumers more and better options for home entertainment.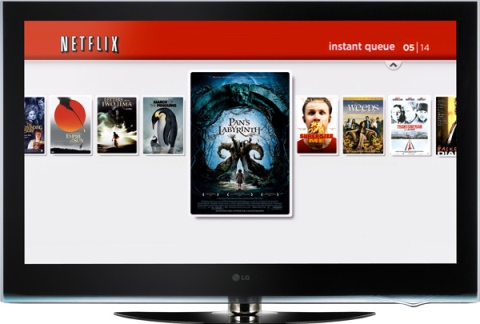 "Embedding the Netflix streaming software in the television is a natural progression of our partnership with Netflix and our innovative product line," said LG Electronics USA President Teddy Hwang. "This is an LG industry-first, which provides another flexible option for consumers seeking to access exciting content directly through their HDTV."
These new LG Broadband HDTVs will stream growing library of movies, TV episodes and HD content instantly from Netflix via an Ethernet connection.
"LG Electronics was first to embrace Netflix as a streaming partner a year ago, and was first in 2008 to introduce a Blu-ray disc player that streams movies from Netflix," said Netflix CEO Reed Hastings. "So it's fitting that LG is the first to introduce Netflix instant streaming directly to the TV with these next-generation HDTVs."
LG Electronics and Netflix are slated to demonstrate these new innovative LCD and plasma Broadband HDTVs this week at 2009 CES.