The well-known leading innovator of thin-film transistor liquid crystal display (TFT-LCD) technology, LG.Philips LCD (LPL) has taken a meaningful step toward next-generation displays by developing an 14.3-inch flexible electronic paper with a much advanced resolution (1,280 x 800 pixels), 16.7 million colors which can last an astounding 7,000 hours between charges using a typical battery.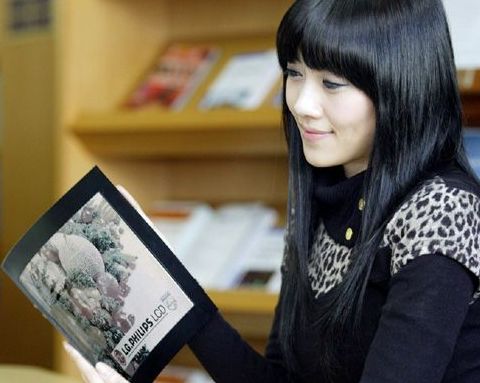 "Our new 14.3-inch flexible color display is nearly the equivalent size of an A4 size paper, but you can roll it up and take it with you," said Mr. In-Jae Chung, LG.Philips LCD's chief technology officer and executive vice president. "The reflective foil substrate is as easy to read as a printed sheet of paper and can be used in a number of applications like electronic textbooks and smart ID cards, where picture quality is as important as durability and portability."
According to the company, it will debut this world's highest resolution 14.3-inch flexible color E-paper display at the Consumer Electronics Show (CES) 2008.