Do you ever get tired of the same shade of light in your bedroom or living room? It would be easier to change a light bulb to create a new concept or feeling than to repaint the room. The DL-L60AV from Sharp features an adjustable color function which allows homeowners to adjust the light in seven subtle shades of white to introduce warm or cool glows. This is a pioneering technology which has generated some excitement in the industry as it gives users the freedom to play around with the lighting in their house with minimum physical disruption.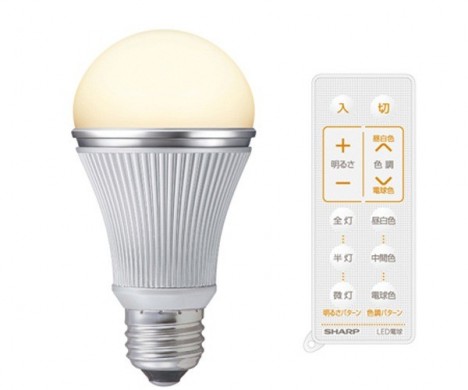 The DL-L60AV also has dimming functions as well as a remote control. It provides even and constant lighting at a brightness of 560 lumens with a design lifetime of 40,000 hours. It is readily screwed into a standard E26 socket for a one-to-one exchange.
Innovative, efficient and user-friendly, the DL-L60AV should pioneer the way for more creative interaction with lights for proud homeowners as well as professional interior designers.