Linksys, a division of Cisco Systems, Inc recently announced a new simultaneous Dual-N Band Wireless Router WRT610N that works in two radio bands 802.11n WiFi and 2.4GHz at the same time. With two radio bands it able to deliver twice the bandwidth for smooth high-definition video, lag free gaming and uninterrupted music in one band as the rest in other band like browsing the internet, sending e-mail, printing and files sharing.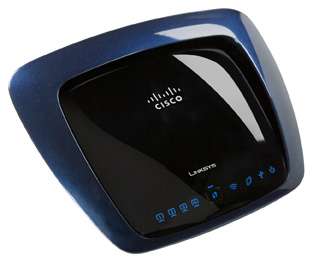 The new simultaneous Dual-N also feature with Storage Link that lets user easily connect to hard drive or flash-based USB storage device directly to network for increase the gigabytes of storage, access multimedia files or data files from any PC within network or securely through the Internet. 
It also built in 4 Gigabit ports which provide far faster connections to wired devices as compared with standard Ethernet ports. Linksys also make it easy to setup with the PC or Mac compatible Setup Wizard and making secure wireless connections is as simple as pressing a button with Wi-Fi Protected Setup. 
It's currently available on sales for about $200.