The market leader of optical storage solutions, Lite-On has announced its new internal DVD writers with 24x DVD writing speeds – iHAS324, iHAP424 and iHAS624, which the company claim as the fastest in the market, incorporating Lite-On's SmartErase technology to provide users a permanent solution for erasing discs with private and confidential data.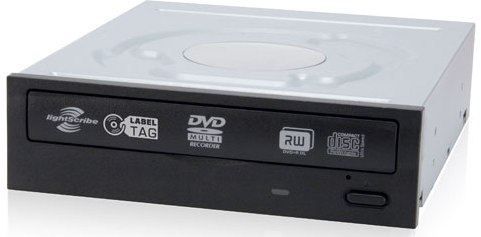 Besides SmartErase technology, select internal DVD writers will also feature Lite-On's LabelTag that enables users to create a label ring on the data side of any standard recordable media.
"PLDS is proud to manufacture the fastest 24X writers in the market, especially with included technologies such as LabelTag," said Christine Hsing, Marketing Manager at PLDS (Philips & Lite-On Digital Solutions). "LabelTag provides a cost-effective and flexible method for professional disc labeling, a great solution for today's busy professional and people on-the-go."
Features And Availability Date Of These New Lite-On Internal DVD Writers:

iHAS324 – 24X SATA with SmartErase; available by Mid-March
iHAP424 – 24X PATA with SmartErase and LightScribe; available by end of March
iHAS624 – 24X SATA with SmartErase, LightScribe and LabelTag; available by Mid-May
No words on their prices and software compatibility yet.