Logitech, a leading provider in computing, communication and entertainment devices has recently unveiled a new series of Alert Master security systems targeted for consumers who would like to have ease of installation and scalable expandability at any time. Unlike conventional standalone systems, the new product allows a secured viewing from any smartphone devices with apps available for famous Apple's iPhone, Android based mobile devices and even Blackberry's families besides any internet-connected PC systems.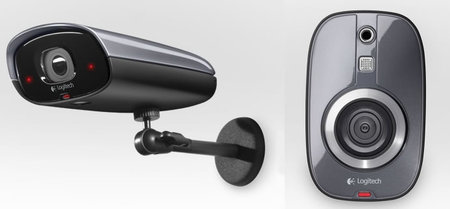 Basically both the security systems are HD (High Definition) capable with ability to capture 720p HD video with motion detector support. Whenever there is movement being detected, the system will intelligently record all videos with a 130-degree wide angle lens and then save them into the removable microSD card, making it effortless for file backup and eliminate the need of an 'always On' PC. In conjunction with the system release, Logitech also announced two Alert Add-On camera for easy scalability. Named as Alert 700i Add-on camera and 700e Outdoor Add-on camera, both can be selectively paired and expanded depending on needs and environment requirements.
Targeted to be available in both US and Europe market by this month, the Logitech Alert 750i Master System and Alert 750e Outdoor Master System will be available at $299.99 and $349.99 respectively. Meanwhile, its Alert 700i Add-On Camera and Alert 700e Outdoor Add-On Camera will be retailed at $229.99 and $279.99. To get additional system control and features, consumers can opt for premium Logitech Alert Web and Mobile Commander service at $79.99 per year.