Logitech has announced the launch of new Logitech Wireless Headset H760, which features a rotating noise-cancelling microphone for reducing background noise, and an integrated equalizer that designed to optimize sound for voice, music, movies as well as games, aiming to deliver a clear, crisp and superior audio quality.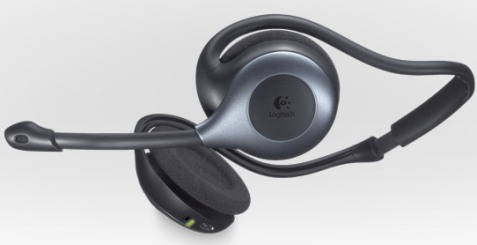 In addition to built-in equalizer, Logitech H760 wireless headset that utilizes plug-and-play 2.4GHz RF wireless connection (up to 40 feet range) also enables users to adjust volume, pause music and navigate playlists right from the headset, thanks to the quick-access audio controls that are compatible with Windows Media Player and iTunes.
"Our newest headset gives you the freedom to roam when you're connecting with your co-workers and loved ones, or when you just want to be entertained," commented Frederic Boutin, European product manager of Logitech. "Our plug-and-play wireless headset is easy to set up, easy to wear, and easy to use."
Logitech H760 Wireless Headset that offers up to 6 hours of long battery life is expected to hit the market in coming September for about €100.