Logitech has announced the launch of its latest universal remote, named as Logitech Harmony 700, which features a color LCD screen and one-click control of your favorite activities (such as 'Watch a DVD') after completing the online setup, aiming to simplify your home entertainment by replacing up to 6 remotes.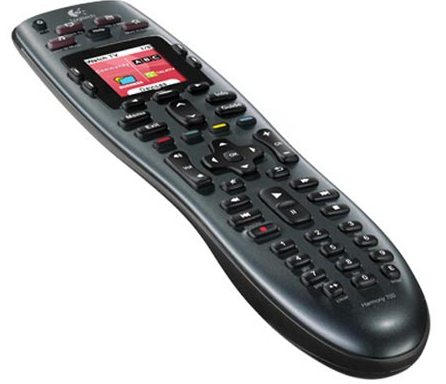 "Millions of families around the world are investing in better home-entertainment systems, complete with flat-screen TVs and other devices; however, each new device adds another remote to the coffee table and another level of complexity to what should be an enjoyable experience," commented Ashish Arora, vice president and general manager for Logitech's Harmony business unit. "If you have a half-dozen components and an AV receiver, the new Logitech Harmony 700 is the smartest way to get the most out of that setup."
According to the company, Logitech Harmony 700 is easy to set up, just connect the remote to your PC or Mac computer and download the software from www.logitech.com/MyHarmony, supporting over 250,000 IR home entertainment devices (Betamax to Blu-Ray).
The newest Logitech Harmony 700 universal remote control that bundled with rechargeable AA batteries will ship in the U.S. and Europe later this month for about $150.