The worldwide leader in personal peripherals, driving innovation in PC navigation, Internet communications, digital music, home-entertainment control, gaming and wireless devices, Logitech has announced the availability of its new rechargeable Logitech Harmony 900 remote, which features redesigned RF (Radio Frequency) technology, full-color touch screen and intuitive button layout, aiming to bring your home entertainment experience to a next level.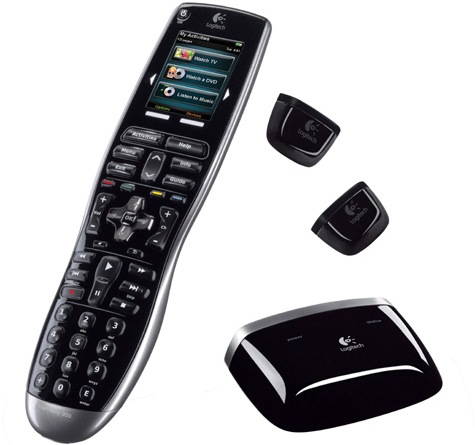 Features of Logitech Harmony 900:
Completely redesigned RF system controls home entertainment devices in a range of up to 100 feet away
Intuitive button layout divides into 4 distinct zones (numbers; traditional DVD controls; D-pad with volume and channel up/down; and on-screen menu buttons)
Full color touch screen allows users to choose the devices they want to control
Place the included IR blaster and two mini blasters on the cabinet shelves near the devices you want to control
"Like all Harmony remotes, the Harmony 900 simplifies home entertainment, which is particularly relevant with more and more people staying home to watch movies on their big-screen TVs and enjoying surround sound and hi-def video from the comfort of the couch," said Ashish Arora, vice president and general manager for Logitech's Harmony business unit. "Unfortunately, more remotes and more wires tend to be byproducts of increasingly sophisticated home-entertainment systems. With the Harmony 900 remote's RF technology and ability to control up to 15 devices, you can say good-bye to the clutter while gaining better control of your devices."
The new Logitech Harmony 900 remote that bundled with a recharging cradle, rechargeable battery, power supply, IR blaster and 2 mini blasters will be available in the U.S. and Europe in coming September for about $400.