The world's leading provider of personal peripherals & accessories, Logitech has announced the release of a pair of new high-performance laser mouse – Logitech Performance Mouse MX (full-size mouse with flexible micro-USB charging system and 4 customizable thumb buttons) and Logitech Anywhere Mouse MX (more compact, notebook mouse). Both mice feature hyper-fast scrolling, advanced 2.4GHz wireless, and latest Logitech Darkfield Laser Tracking technology that provides users an accurate, precise cursor control on virtually any surface, including clear glass (> 4mm thick) and high-gloss surfaces.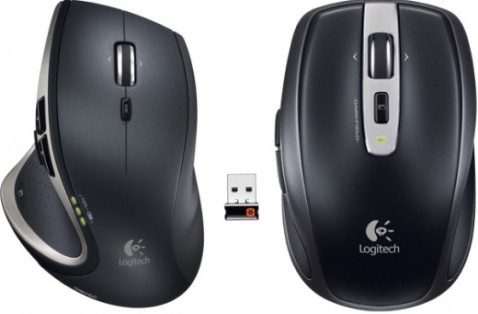 According to Logitech, Darkfield Laser Tracking technology detects microscopic particles and micro-scratches on the surfaces (rather than tracking the surface itself), thanks to its dark field microscopy.
"Laptops have gained popularity in the last several years because of the freedom they afford – people today want to be able to connect to their digital world anytime, anywhere. However, until now, no mouse has been able to match that flexibility," said Rory Dooley, senior vice president and general manager of the Control Devices business unit, Logitech. "Thanks to Logitech Darkfield, whether you're checking the morning news from the granite counter top in your kitchen or at work manipulating a spreadsheet from your glass desk, you can be confident that your Logitech mouse will be up to the task."
The new Logitech Performance Mouse MX and Logitech Anywhere Mouse MX that include tiny Logitech Unifying receiver will ship in U.S. and Europe starting later this month for around $100 and $80, respectively.