Logitech has announced the launch of its two new iPod speaker docks – Logitech Rechargeable Speaker S315i and Logitech Portable Speaker S125i, which able to work with iPhone and any iPod model thanks to the Apple Universal Dock Connector, offering a standard 3.5 mm jack so users also can plug in other portable music player, PC as well as CD player.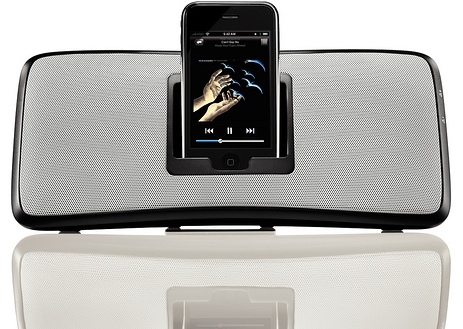 Highlights of Logitech Rechargeable Speaker S315i:
Exceptional battery life supports up to 20 hours of power (in power-saving mode) on a single charge
Ability to play your music while it's plugged in and charging your iPod
Custom, full-range drivers accurately reproduces the highs and lows of your favorite songs
Slim design with less than 2-inches thick
Durable metal grills ready for the rigors of suitcase, backpack or car
"Millions of people have fallen in love with the iPod, but want a speaker dock so they can share their music with friends," said Mark Schneider, vice president and general manager for Logitech's audio business unit. "Logitech's newest iPod speaker docks help improve your iPod listening experience at home, at work or anywhere you enjoy your music. With Logitech's new speakers, you'll hear every note – loud and clear."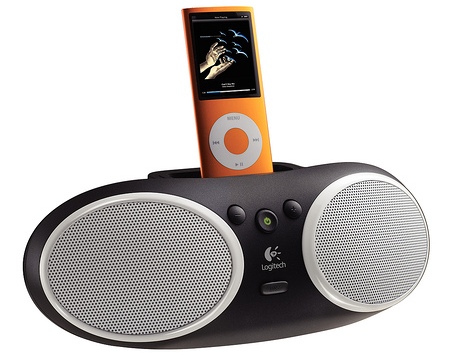 Highlights of Logitech Portable Speaker S125i:
Easy-to-transport speaker dock with extra bass with one click of the Bass Boost button
AC power, or 4X AA battery supports up to 10 hours of battery-powered music
Dimension: 3.35 x 7.77 x 3.54 inches ; Weight: less than 1 pound
The new Logitech Rechargeable Speaker S315i and Logitech Portable Speaker S125i will ship in the U.S. and Europe later this month for about $130 and $70, respectively.