Logitech has expanded its Speaker Lapdesk portfolio with new user-friendly Logitech Speaker Lapdesk N550, which is designed for notebooks up to 14.1-inches, featuring 4-layer, heat-shielding design complemented with the soft, air-mesh fabric as well as angled base for an optimal comfort experience. In order to provide the laptop users a premium audio experience, Logitech has added a built-in stereo speakers on either side of the Lapdesk N550.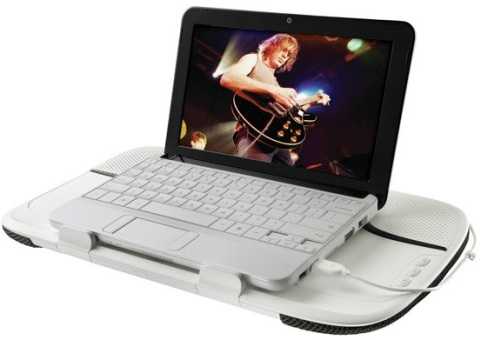 "Lapdesks are the unsung heroes of the laptop and netbook world," commented Denis Pavillard, vice president for product marketing at laptop accessories. "The Logitech Speaker Lapdesk N550 solves the two complaints people most often report about their laptops and netbooks – poor audio quality and laptop heat. Using this one product can dramatically improve the experience people have with their laptops."
The new simple-to-use Logitech Speaker Lapdesk N550 that utilizes a single USB connection is scheduled to hit European market by January 2011 for around £50 or $80.