Logitech has announced the availability of its two new Squeezebox Wi-Fi Music Players with streamlined interface – Logitech Squeezebox Radio and Logitech Squeezebox Touch, both of them provide users an intuitive access to wide range of music choices including free Internet radio, personal digital music files (such as DRM-free iTunes Plus downloads) and music subscription services including Napster, Pandora, Rhapsody, SIRIUS and Last.fm, supporting popular social networking sevices – Flickr and Facebook.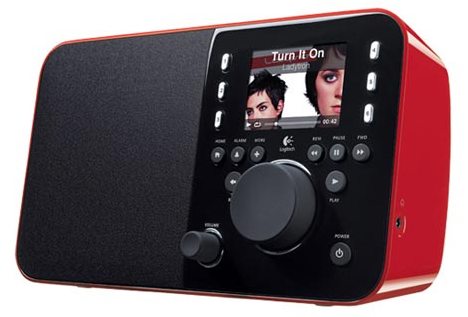 Features Of Logitech Squeezebox Radio:
2.4 inch color LCD display with automatic brightness adjustment displays album art, track and station information, visualizers and more
3/4-inch high-definition, soft-dome tweeter and 3-inch high-power, long-throw woofer
6 preset buttons located on the side of display allow one touch access to favorite radio stations and playlists
True Wi-Fi 802.11g wireless networking optimizes wireless network speeds for provideing a secure connection
Rechargeable battery pack (sold separately) supports up to 6 hours of playback time
Integrated alarm clock
Dimensions: 5.12 x 8.66 x 5.04 inches
"Digital music and the Internet have radically changed how we discover, share and listen to the music we love," commented Sam Feng, product marketing director for Logitech's Streaming Media business unit. "Now, millions of people are downloading music through iTunes and listening to Internet radio stations and music services and our newest Logitech Squeezebox Wi-Fi music players bring it all together. Just plug one in and you can be ready to discover and enjoy music from around the world."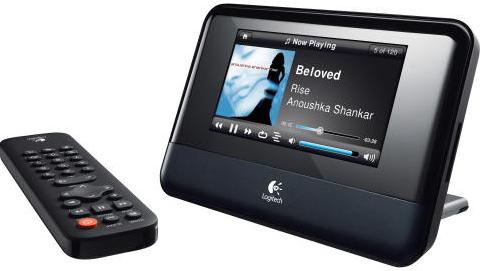 Features Of Logitech Squeezebox Touch:
Stunning 4.3-inch color touchscreen display lets users easily select and play music
Supports sampling rates of up to 24 bits at 96 kHz aimed for better listening experience
Supports wide variety of digital music files including uncompressed and lossless
Wi-Fi 802.11g wireless networking
Built-in USB port and SD memory card slot
Add more Squeezebox products to create a multi-room music system
The new Logitech Squeezebox Radio is scheduled to be available later this month for approximately $200, while the Logitech Squeezebox Touch is slated to hit the market starting December 2009 for around $300. In addition, Logitech Squeezebox Touch Wall-Mount Bracket and Logitech Squeezebox Radio Accessory Pack that includes a battery pack and IR remote, are expected to ship by November 2009 for about $100 and $50, respectively.