Logitech has announced the launch of new stylish Logitech Wireless Solar Keyboard K750, which the company claims as its first light-powered wireless keyboard, capable of powering itself through sun light and even indoor light thanks to its built-in solar panel, eliminating the need for a power cable and battery hassles.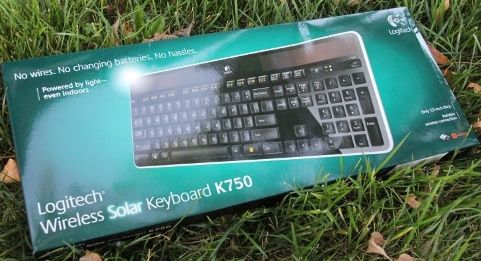 The Logitech K750 solar-powered keyboard combines Logitech Incurve keys, Logitech's advanced 2.4GHz wireless conncetivity, Logitech Unifying technology and 128-bit AES encryption into a single peripheral, coming with a solar power app (logitech.com/k750/solarapp) that offers a lux meter for showing details of light and battery level.
"The keyboard is still the best input device for typing emails and IMs, updating your Facebook page or posting responses to your favorite blogs – and the Logitech Wireless Solar Keyboard K750 is the next big innovation in keyboard technology," commented Denis Pavillard, vice president for product marketing at Logitech's keyboards and desktops. "The Logitech Wireless Solar Keyboard is powered by light but can work in total darkness for up to three months. Plus, with its PVC-free construction and fully recyclable packaging, it's designed to minimize its footprint."
Logitech Wireless Solar Keyboard K750 which measures just 1/3-inch thick is slated to be available this month for around $80.