As an initiative to promote wider adoption of laptop usage for educational purpose, Marvell has recently announced its intention to develop an affordable tablet PC targeted for students.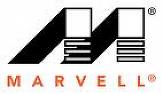 The new tablet PC will be embedded with Armada 600 series processor, potentially an Armada 610 that is based on ARMv7 core running at 1GHz. And since it is targeted for students, it has been designed with low cost in mind so that it can be affordable for average users. However, it doesn't sacrifice necessary feature sets but instead, it integrates most of them possibly into single chip that would definitely help to bring the BOM (Bill of Material) cost down while still able to sustain a reasonable system performance. Some features include WiFi, Bluetooth, FM Radio, GPS module that makes it really portable with seamless connectivity. Unlike most of the relatively higher price's nettops that still suffer poor hardware media decode and video playback, the upcoming tablet PC is surprisingly claimed to be able to encode and decode 1080p full HD (High Definition) media playback, besides able to run full Adobe flash, compatible with DirectX, Open VG 1.1 and Open GL ES 2.0 greatly suitable as a multimedia machine.
No confirm schedule on when it will be released yet, the tablet PC will be preloaded with Android Operating System and has a target price of $100 to be delivered as part of the pilot program partnership with DCPS (District of Columbia Public School).