Apple's products such as iPhone or iPod are so successful that there are always manufacturers following its designs. Similar to Meizu, the company that has launched the cloned iPhone design before and in conjunction with the newly launched iPad, it has added a new iPad-like design tablet PC into its roadmap with the hope that it can get similar traction in this competitive market space.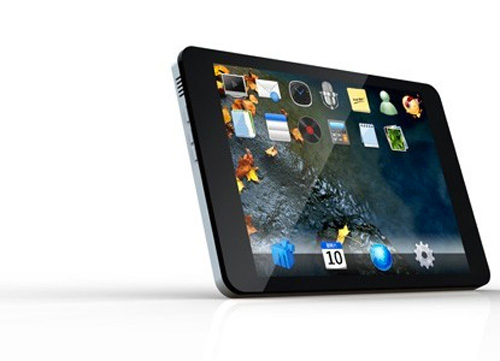 Named as mBook, it is powered by an ARM based processor (potentially Snapdragon) with maximum clocking of 1.5GHz and is expected to compete head-to-head with Apple A4 ARM based processor. Being equipped with a slightly smaller capacitive touch screen at 8.4-inch with 1024 x 768 resolution, surprisingly, the machine is claimed to be able to run full HD 1080p media clips while still able to last longer (estimated around 12 hours normal usage) than average netbook or tablet PC in existing market. Even though it may not able to offer similar cutting-edge technologies that being deployed by the Cupertino-based company in its original design, but what is interesting here is the Chinese manufacturer has actually added in a HDMI connector as a major differentiator for external higher resolution display without being limited by its tiny screen size. And as expected, it will have all the feature sets such as wireless 3G, GPS modules and all these are well packed into an almost alike slim and stylish form factor design as similar to Apple's iPad.
Preloaded with Android Operating System with customized GUI for larger capacitive touch screen display, the mBook will be available by 2011 which is later than expectation. Nevertheless, hope that the wave will still continue with much cheaper quality products from this reputable Apple's cloned manufacturer to be affordable by public in both China local as well as overseas market.