The famous memory giant, Micron Technology has entered the growing solid state drive (SSD) market by an announcement of their RealSSD family which ranges from 1GB all the way up to 64GB. In addition, the 32GB and 64GB versions that sizes between 1.8 and 2.5 inches are geared toward desktop and laptop computing applications.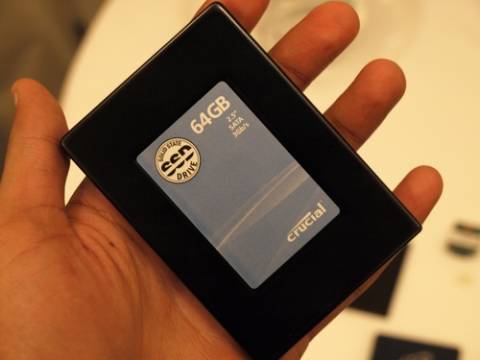 "Technology is going to make 'solid state' real. The cost of the NAND components will be a large determining factor in terms of acceptance," said Dean Klein, vice president of memory system development at Boise, Idaho-based Micron. "Even if we could bring speed of light performance to these devices, there's a lot of applications that still won't take them because the cost is too high or the density isn't high enough."
"The initial entrance will be in the ultra-portable notebook space, and that is not that huge of a market," added by Klein. "But by the end of 2008, we see the market staring to take off and we believe as the cost comes down the appeal to a broader market goes up."
The newly launched Micron RealSSD family is expected to go into mass production in coming Q1 of 2008. Besides, the memory company is also looking to the future with possible plans of large 128GB solid state drives.