SSD (Solid State Device) is a new trend with higher performance and better durability with ability to eliminate conventional spinning mechanism targeted for next generation PC market. However, its performance has always been blamed on the interface which creates bottleneck even with SATA II interface. Good news now, Micron has announced a new technology breakthrough with integration of SATA 6Gbps for its RealSSD C300 series that makes it the fastest SSD for notebook and PC market.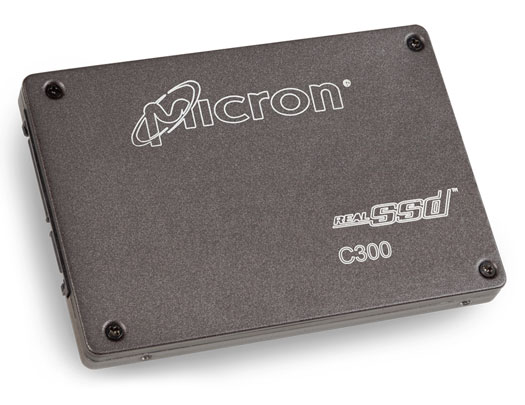 Dubbed as the world's first 6Gbps SATA SSD, the new drive is manufactured using 34nm ONFI 2.1 high speed MLC NAND flash technology with proprietary controller and firmware that can scale up its performance significantly. In terms of specification, it offers a maximum read and write speed of 355MBps and 215MBps respectively, offering a much better solution even when comparing to its siblings and even rivals' products. Good thing is, C300 is fully backward compatible with SATA II interface so rest assured that you can still use it on current motherboard if you are not ready to upgrade to much higher end system.
While still in early sampling stage now, RealSSD C300 will be available in both 128GB and 256GB capacities, in common 1.8-inch and 2.5-inch form factor and will be reaching commercial market by first quarter of 2010.