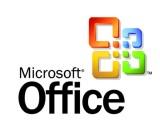 Microsoft does not provide much information on the second service pack for Microsoft Office 2007 productivity suite yet, but a torrent that leads to download of Microsoft Office 2007 Service Pack 2 (SP2), which has the KB number of KB953195 has emerged on BitTorrent tracker sites, apparently uploaded by someone from China.

The leaked 2007 Microsoft Office Suite SP2 will upgrade the installed Microsoft Office 2007 Suite to version 12.0.6416.1000, comparing with Microsoft Office 2007 SP1 which has the build version of 12.0.6331.5000.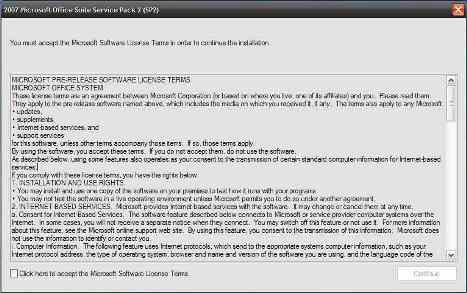 It's unclear if the leaked Microsoft Office 2007 SP2 build 12.0.6416.1000 is the final RTM version, release candidate or a beta software. The license terms declared that it's pre-release program, and EULA ID (EULAID) has the word beta in it: 012.0_B2TR_PRE.0_BTA_EN. There are speculation that the leaked service pack 2 for 2007 MS Office Systems is actual beta that was released back in December 2008.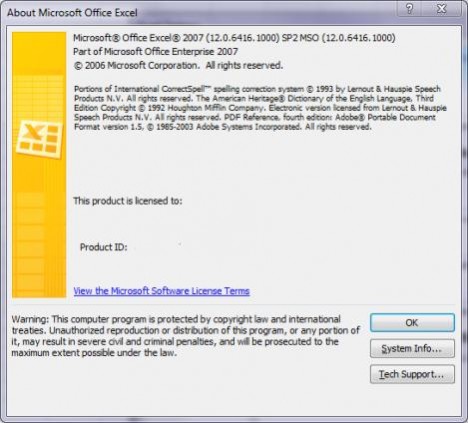 Details of Microsoft Office 2007 SP2
File name: office2007sp2-kb953195-fullfile-en-us.exe
File size: 287.14 MB
SHA-1: 3c2269f5f0472dd606cd34f1d53981539cbe04b7
Torrent: Office_2007_SP2(12_0_6416_1000).torrent
HTTP Direct Download Link: office2007sp2-kb953195-fullfile-en-us.exe
Update: Official Microsoft Office 2007 SP2 has been released.
Microsoft Office 2007 SP2 will add built-in native support for Open Document Format (ODF), XML Paper Specification (XPS), and Portable Document Format (PDF), among many other features and improvements added by Office 2007 SP2. The SP2 of Microsoft Office 2007 is expected to be released officially anytime soon. Do note that the Office 2K7 SP2 may have some targeted languages and editions restriction, as some user may encounter "The expected version of the product was not found on the system" error.