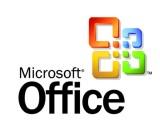 Microsoft is going to release service pack 2 (SP2) for 2007 Microsoft Office System application soon, probably before mid 2009. A Microsoft Office 2007 SP2 aka KB953195 setup installer (Microsoft Office 2007 SP2 final official version has been released) with build version 12.0.6416.1000 has been leaked for torrent and HTTP direct download. SP2 for Microsoft Office 2007 contains the several features and enhancements that makes the business productivity software more reliable and productive.

Office Sustained Engineering blog has published some brief details on features and improvements that included in the SP 2 back in October 2008. The following list is a more comprehensive list of features, updates, and fixes that brought by second service pack for Office 2007.
Update: With the RTM release of official Microsoft Office 2007 Suite SP2, Microsoft has published KB953195 which provides overview of Service Pack 2 (SP2) improvements, known issues and behavior changes after installing SP2.
General for Microsoft Office Desktop Application Programs
The installation of SP2 will not be integrated or slipstreamed into existing Office setup. Instead, an uninstaller tool will be provided so that user can uninstall Office client Service Packs and rollback to Office 2007 SP1 without the need to reinstall the Microsoft Office.
Improved cryptographic functionality by supporting all cryptographic algorithms offered by the operating system.
Built in native support to save as Open Document Format (ODF), XML Paper Specification (XPS), and Portable Document Format (PDF), without the need to download and install additional add-ons or plug-ins.
Ability to ungroup SmartArt graphics.
Microsoft Access
Re-include ability to export report form to Excel.
Microsoft Word, Excel and PowerPoint
Redefine how SmartArt graphics are been presented in XML code.
Support more file formats such as PICT image format, ODF document format (.odt, .ods, .odp).
Support third-party add-in to read, open or save other unsupported file formats.
Enabling Object Model support for charts in PowerPoint and Word.
Microsoft Excel
Improved functionality in Excel's charting mechanism.
Fixes minor bugs related to chart or table display, cell lock, printing, and Euro conversion.
Microsoft PowerPoint
Ability to add animations to SmartArt in PowerPoint.
Microsoft OneNote
If note is accidentally closed, it will auto load on next system restart. User can close it in OneNote settings.
Microsoft Outlook
Improved Outlook performance, especially when dealing with big database and SSD (Solid state drive).
Improved Outlook calendaring reliability.
Can combine repeated unread RSS feed.
Improved calendar synchronization and event reminder.
Others
Ability for Visio to export UML models to an XML file compliant with the XMI standard.
Microsoft Office 2007 System for Servers
Performance and manageability improvements to variations in Enterprise Content Management (ECM) including STSADM commands for repairing links between source and target pages.
Improvements around processing status approvals from Office Project Web Access into Office Project Professional 2007.
Improvements to read-only content databases and index rebuild timer jobs in Windows SharePoint Services 3.0.